Leo Masaharu Kuraoka: The First Month.
Text and photos © 2002, John or Ondine Kuraoka, Frances Kuraoka, or Barbara Brooks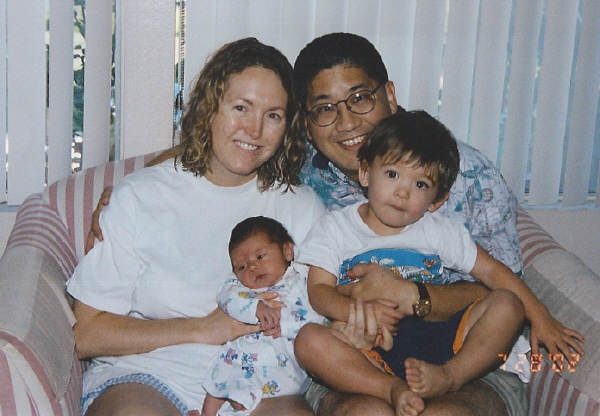 In the photo above, I am eight days old. And, that's my family: Mommy, Daddy, my big brother Roy, and me: Leo Masaharu Kuraoka. Masaharu was my grandfather, and the photo was taken on what would have been his 77th birthday, on July 28, 2002.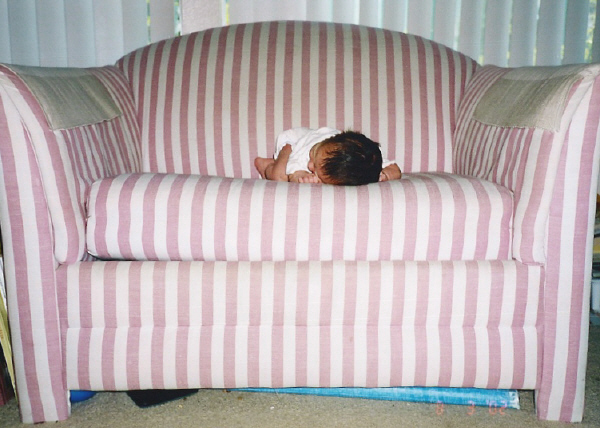 Zzzzzzz.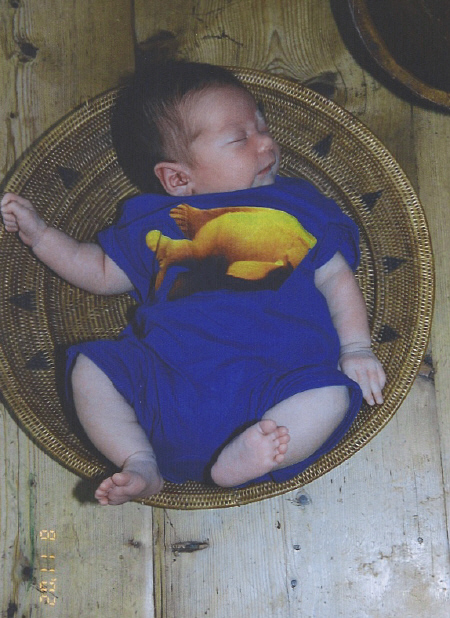 I met some of Mommy's extended family, and ended up in this basket.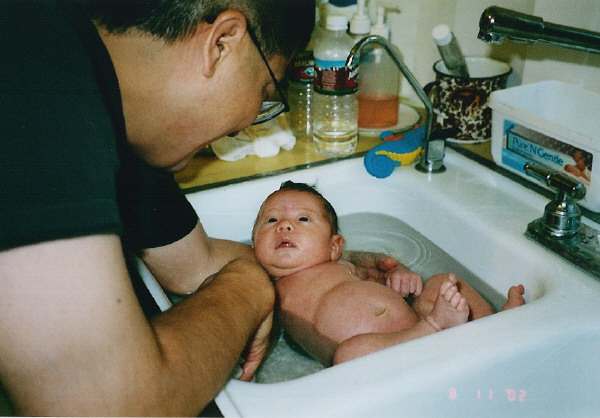 Now this feels good. A bath with Daddy.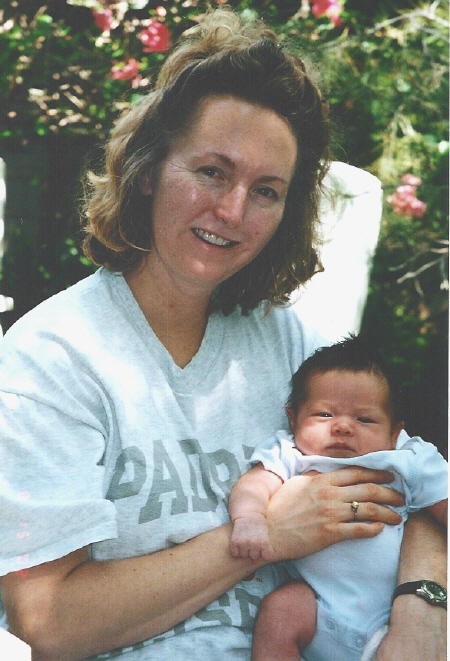 We visited my Grandma Frances. I howled part of the way there, which made my big brother Roy howl too. That was amusing, in a wrenching sort of way, but if both Mommy and I look a little weary, that's why.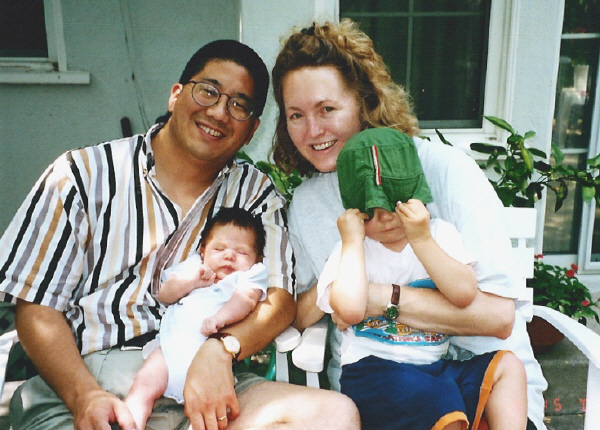 Here's a nice family photo: Daddy and Mommy and Me and Roy. I'm 26 days old here, which is 3.25 times older than I am in the family photo at the top of the page. I think I'm aging rather well, don't you think? As long as we're doing the math, I am as many days old as my brother is months old - he's about 30 times older than I am (and look how silly he is)! And Daddy is more than 561 times older than me!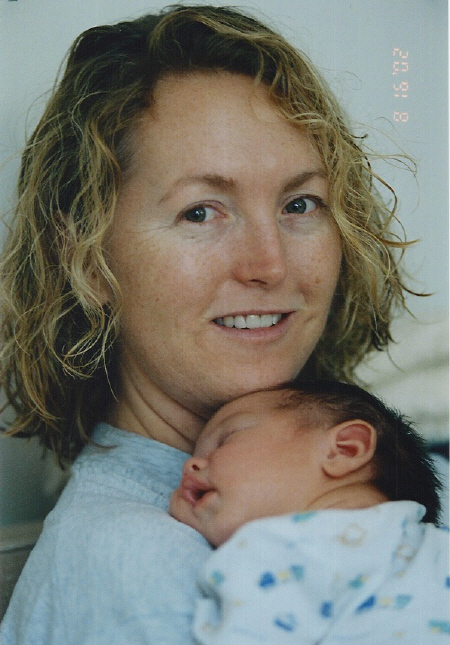 Here I am again with Mommy.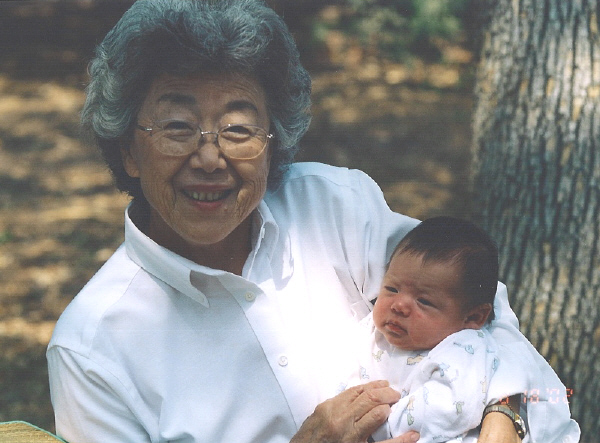 We went to a place called Descanso Gardens with my Grandma Frances. We ate under some trees. Everyone had sandwiches except me; I had my usual draft.
Back to Leo's main page
Back to Leo's first week
Ahead to Leo's weekly picture picks
Back to the Photo Gallery page
Back to work at kuraoka.com